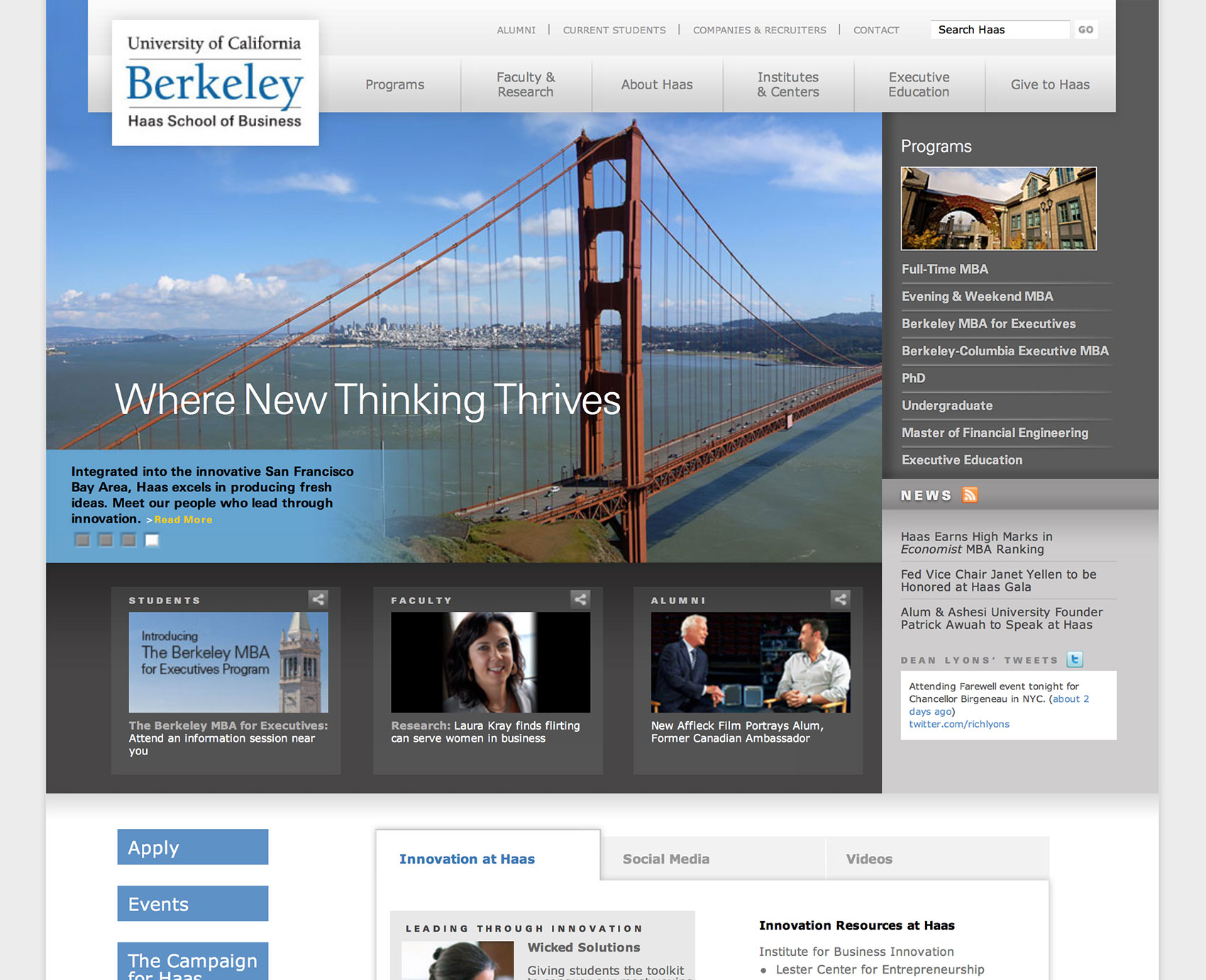 For about a year and a half, I worked as a front-end web developer at the UC Berkeley Haas School of Business. My responsibilities included:
Turning design comps into complete web sites—for example, developing a new home page—much better than the old one!
Migrating more than 20 official group blogs from Blogger to WordPress
Creating new websites by combining style guides, templates, and content
Onboarding new faculty members and maintaining the faculty directory
Social media marketing and strategy
Finding and fixing errors in existing web content
I was given a Campus Spot Award for my work on a Haas site in 2010.